TwoCircles.net presents "Agenda for India". Series editor is Charu Bahri.
Challenges & Solutions
"Urbanization is not a side effect of economic growth; it is an integral part of the process.
But inappropriate planning has led to uneven saturation, and the uneven zoning of commercial and residential spaces in Indian cities", says Reza Kabul, Principal Architect and Founder, ARK Consultants Private Ltd.
"Soaring real estate prices in city centers render such properties too expensive for the burgeoning middle income class, compelling this population to take refuge in suburbs, which strains the public transport system. Besides a woefully inadequate transport system, city dwellers are plagued by critical infrastructure shortages like road bottlenecks and major service deficiencies that include erratic water and power supply."
"It is pointless to think of curbing real estate development, as this would stall the growth of business and preclude thousands from eking out a living in cities. The government should think of enhancing infrastructural amenities to cope with the growing demand. Certainly, there have been efforts in this regard, but the pace and scale of infrastructural development is insufficient. It has not matched the pace of real estate development."
"Environmental degradation is also of concern. The development of cities seems to rest in the hands of real estate developers. Government control is too lenient. Consequently, the free will of estate developers is resulting in the haphazard unplanned development of cities. Open and green spaces and coastal mangroves seem to be diminishing with every passing day, even as slum areas grow exponentially. The deteriorating urban environment is taking a toll on people's health and productivity and diminishing their quality of life."
"It isn't surprising that slums now account for one-fourth of all urban housing. The situation is worse in Mumbai, where more than half of the population lives in slums, many of which are situated near employment centers in the heart of town, in stark contrast to cities of similar proportions in other developing countries."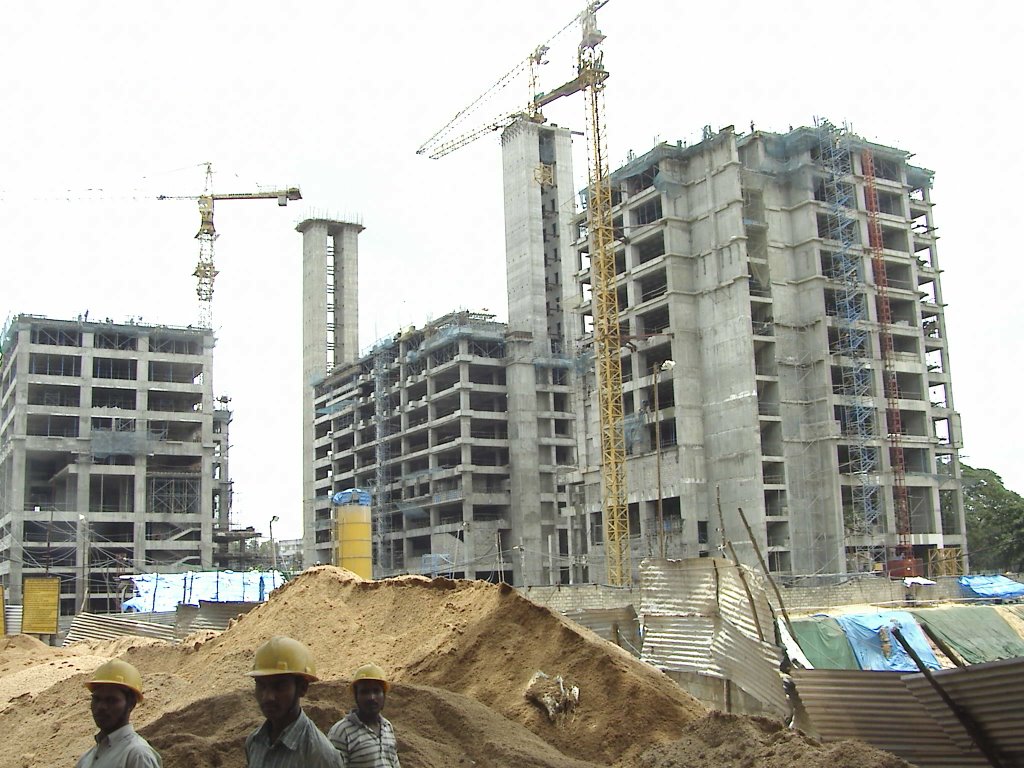 "Vertical development is the need of the hour. Instead of the lateral growth of a city, which mandates encroachments into forest areas and the reclamation of coastal, river and lake areas, the government should boost vertical growth by offering a high FSI in the core of the city and a lower FSI in its suburbs. If development is planned well, every economic class would be able to afford real estate in the heart of the city. This would also give our cities a beautiful skyline as well as reduce commuting and its associated pollution."
"The government should also encourage the development of multi-use buildings, that is, bring residential, hotel and commercial users under one roof, thereby saving the time of its occupants as well as energy and fuel."
"Appropriate steps should be taken to encourage green architecture, such as by offering real estate developers committed to 'green' development additional FSI or other benefits. Although green architecture is associated with a higher capital cost, it is known to render buildings eco-friendly and inexpensive to run. The government must enforce strict environmental norms."
"Urban India includes already developed large cities like Mumbai, Delhi and upcoming cities like Nashik, Noida, Aurangabad etc. The government should concentrate on upcoming cities by introducing a measure of foresight to the planning that goes into their development. As for existing mega cities, redesigning may seem too major a surgery but it is inevitable. Attempts to redesign existing large cities should be cautious; and taken up with the aim of resolving existing shortcomings and gearing up the city to cope with a growing economy."
"Fuel efficient means of transport like cycles should be encouraged by the creation of cycle and pedestrian lanes for citizens. Besides reduce pollution, this would distribute the mass of commuters, and thereby offer a respite to overloaded public transport systems. The introduction of rapid mass transport systems would further improve city life."
"Another challenge is outdated rent control regulations. In revising these norms, the government should provide for the maintenance of old buildings."
Series Home: http://www.twocircles.net/special_reports/agenda_india.html